Blog
When the thing is a play of colours...
Written by: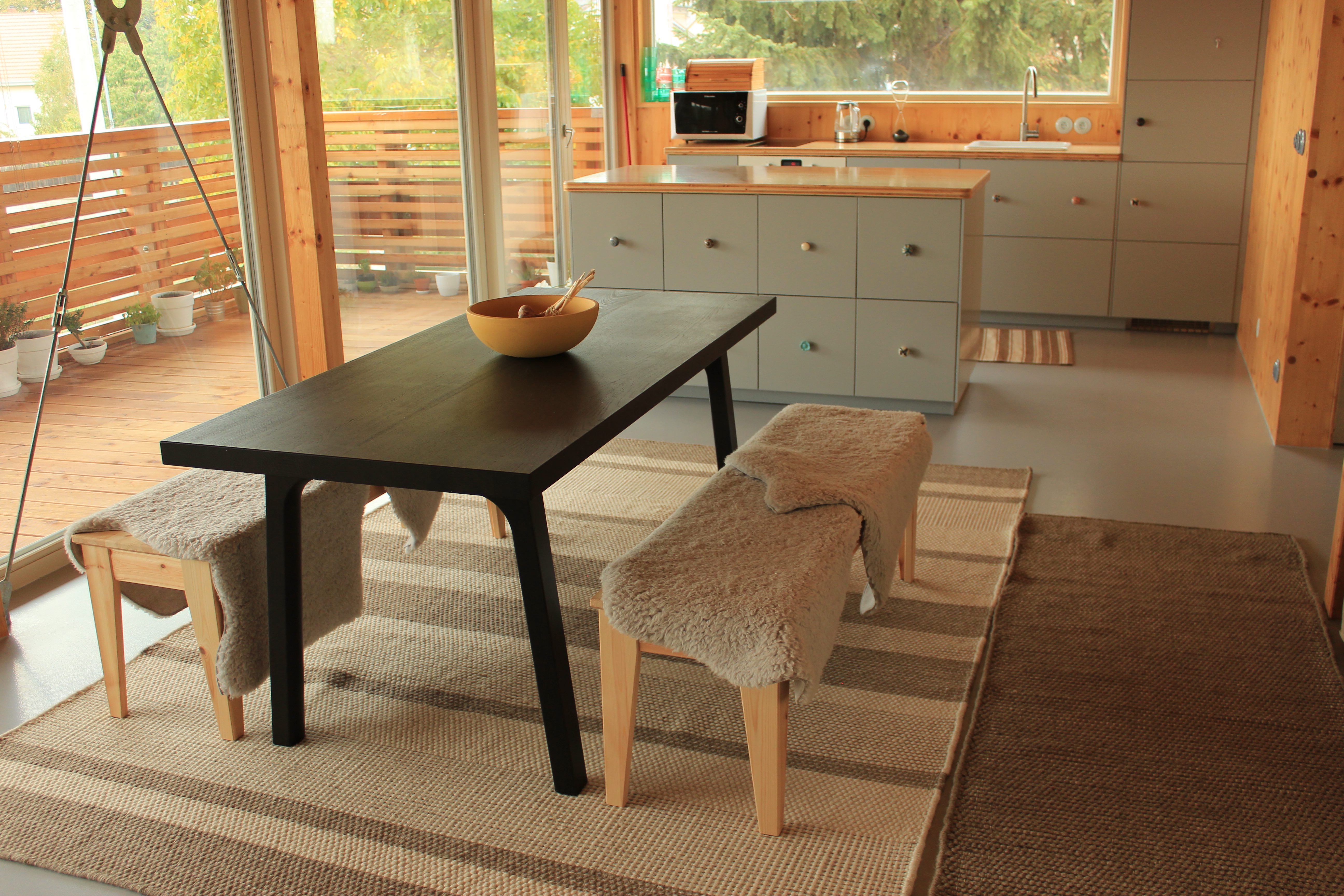 ..the main thing is to choose the "theme of the house" and select appropriate colours and materials for the theme. The theme of this airy timber house built by DOMESI was "holiday". Air, sun, birdsong, simply hopeless romantics.
KATY
has conceived this house in the pastel colours of nature. Already at its inception we had the idea to use
ROO ALBA
porcelain switches in the house to correspond with the white doors and contrasting window frames forming a whole wall of the house. But... one beautiful morning
KATY
woke up to see COLOURS, and that is why we opted for the DECORUS colour scale.
In the main living room with the dominating grey-blue floor the ROO LIVOR colour was chosen. In the kitchen with prevailing white symbols of purity (ceramic sink, lights, fume chamber and a big window over the kitchen worktop) the purity was further underlined with pure porcelain represented by switches and sockets
ROO ALBA
. There are also two bedrooms in the house. One is made up of dark earthy shades with the best match represented by ROO LUCIDUM, linking all accessories from runners to bed linen to chandeliers in a copper shade. The light bedroom with a stormy sky colour of the floor required as its companion the ROO COLUMBA switch colour. The prevailing grey bedroom shade underlines the presence of two interior jewels - a hand-painted Mexican wash basin by LA GARTIJA and a
ROO ALBA
fine switch by KATY PATY.
The retro elements included in the ROO collection excellently match the simplicity of the Nordic style, which is somehow inseparable from timber houses. The timber in the warm brown shade makes the COLOURS of the DECORUS series excel. Here, KATY PATY introduced porcelain switches and sockets that are not an "inevitable annoyance" in the interior, that do not spoil the look of the harmonised space, rather to the contrary: ROO are design elements evoking memory and a smile.
KATY
likes stories and this house too has its story, like every house in the world after all.
Whether you begin to write the story of the house from the beginning or whether you only continue a story already begun by someone else, whether you build or reconstruct, do not suppress stories of houses and places where you live. Support them instead; they will be grateful and will repay you. They are the stories of your home and your life.
Have you succeeded in anything that has brought you pleasure? If you have succeeded with a KATY PATY switch, we are so happy! Show us! Show the whole world! :)